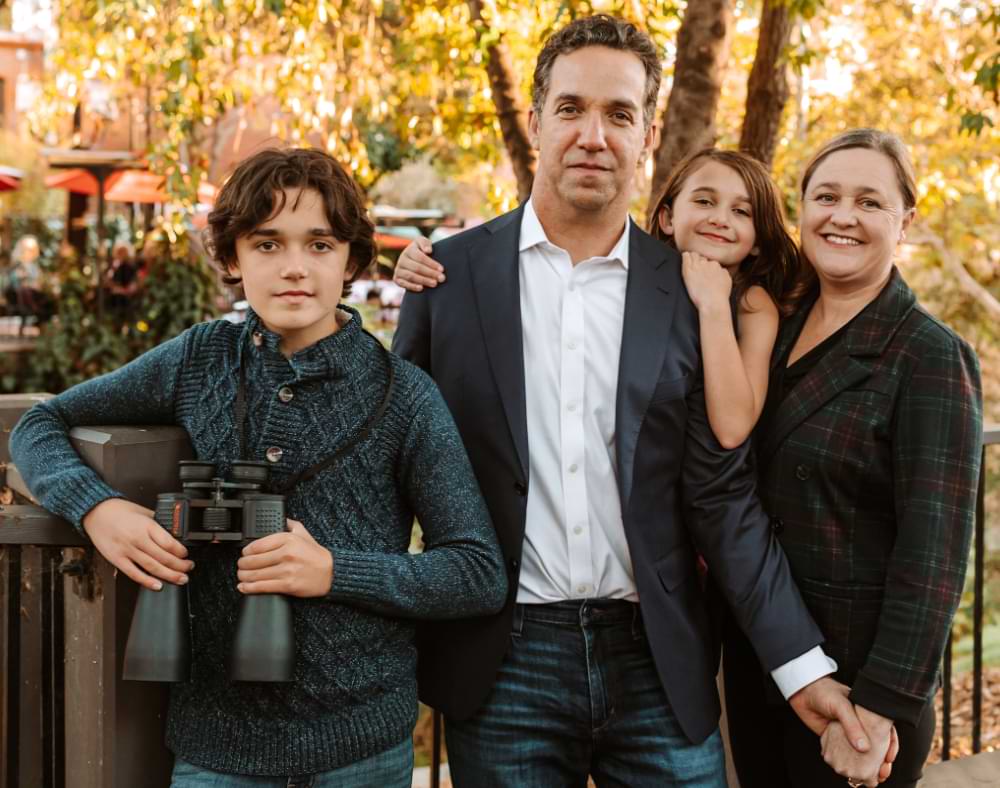 I'm Sophie and Max's father and husband to Sharon.
I grew up in Santa Monica and later in Temecula, California. My parents first met in a small office where my mother served as secretary to the founder of what became one of the largest humanitarian organizations in the world, World Vision. My father was a school teacher for 55 years while my mother volunteered for organizations she believed in.
I received my undergraduate degrees as a double major in economics and fine arts from Claremont McKenna College.  Upon graduation, I was given the Rotary Graduate Scholarship allowing me to earn a graduate degree from the University of Canterbury in Christchurch, New Zealand.
I returned to America determined to see more of the world, and spent most of my twenties traveling the world, first as a backpacker and later as a businessman, living and building businesses primarily in Geneva, Switzerland and Budapest, Hungary.
Today, I am focusing my time on building on our family's real estate investments.
Let's Connect!
© Copyright 2022 | Christopher Theodore