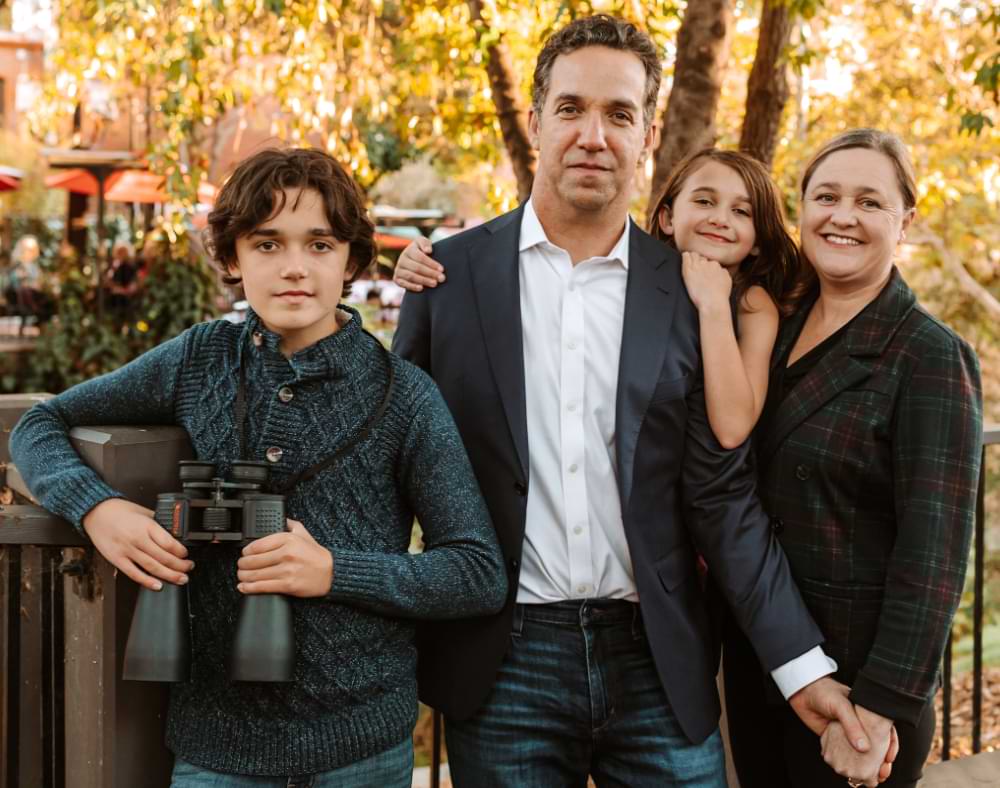 I'm Sophie and Max's father and husband to Sharon.
I grew up in Santa Monica, California and later in Temecula.  My parents first met in the doorway of a small office where my mother served as secretary to the founder of what became one of the largest humanitarian organizations in the world, World Vision. My father was a school teacher for 55 years while my mother volunteered for organizations she believed in.
I studied at Claremont McKenna College and at graduation was given The Rotary Scholarship to study at the University of Canterbury in Christchurch, New Zealand.  
I spent my twenties traveling the world, living and building businesses primarily in Geneva, Switzerland and Budapest, Hungary.
Most of my career I've spent as a social entrepreneur using business as a force for good in the field of public interest journalism.  This included founding what became one of the largest circulation print magazines in California. 
In 2021, believing I needed to contribute in a more personal and direct way, I chose to run for the United States Senate.  I gave it my all, our campaign raised the second highest level of funding in the race, but seeing we would not be able to ultimately win, I chose to withdraw, knowing I would find a new way to contribute to the nation I love.  
Today, I am focusing on building on our family's real estate investments and launching a closed-end fund focused on real estate.  
Let's Connect!